2020 sees the opening of Expo 2020 in Dubai. A purpose-built exposition that will attract visitors from all over the world.
Expo 2020 Dubai will be a celebration of human brilliance and achievement. It will be an opportunity for people to connect from different corners of the world, to experience the best of art, culture, geography, science, technology, innovation and invention and to set into motion millions of new thoughts and ideas that will make a lasting impact in our lives.
Throughout its history, the UAE has shown the world what is possible through its remarkable development. With Expo 2020 Dubai, Dubai will go a step further in inspiring the next generation to spark innovations that will underline the next 50 years of human progress.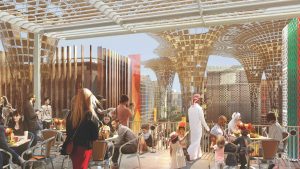 Expo 2020 Dubai will be a celebration of the UAE Vision 2021 by supporting the growth of tourism, stimulating the development of innovative businesses in the UAE, and enhancing the country's international reputation as a location to do business.
It will focus on the power of youth and unlock the potential of one of the world's youngest and fastest growing populations.
Expo 2020 Dubai also coincides with the UAE's 50th anniversary in 2021, marking an important milestone for the UAE.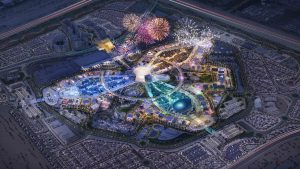 What is Expo 2020 Dubai?
Expo 2020 Dubai is a World Expo that's going to be hosted by Dubai in the United Arab Emirates. A World Expo is a mega international event in terms of size, scale, and duration and visitor numbers.
Expo 2020 Dubai is the first World Expo to be held in the Middle East, Africa and South Asia (MEASA) region, and the first to be hosted by an Arab nation.
There will be enough to delight and dazzle you at Expo 2020 Dubai. From art, music, gastronomy to technology, architecture and entertainment, a day is not enough for you to cherish the magic of the largest event ever held in the Arab world.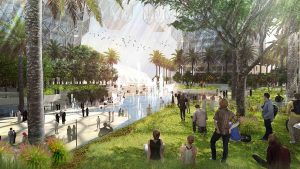 Start your day at the Al Wasl Plaza, where you get to see artwork and interactive installations from local and global talents. You can also go on an architectural adventure and marvel at the pavilions built on innovative and sustainable designs.
Imagine embarking on a journey where you end up visiting 192 different countries and learning all about their history and culture.
There will be more than 60 live shows each day, from operas to pop-up theatres, flash mobs to sports events and even national day celebrations.
For tech enthusiasts there will be opportunities to experience a truly connected world with autonomous vehicles, robotics, augmented reality and space explorations.
Expo 2020 will have food offerings as broad and diverse as the city of Dubai and the 190-plus participant nations that are joining this global mega event.
A visitor can expect to see food of all shapes and sizes and price points to suit different budgets. You can literally taste the world at Expo with cultural influences from around the planet. There will be around 200 different restaurants celebrating more than 50 different cuisines from around the world.
You can delight your taste buds from a range of options available here – from street fare to haute cuisine, as well as sustainable meals from locally-sourced produce that promote wellness.