There are a few questions that a Client should ask any agency pitching for their business.

Am I getting the best possible solution for me or for you as my supplier?

At Events2, we dont try to channel your business into a preferred supplier partnership that will earn a higher level of commission or rebate.

We will select the supply partners based upon the suitability of the offering. Some of our competitors will push you into supply partners that are paying them higher levels of commission or indeed 'overriders' that are based upon cumulative levels of business over a period of time.

When you engage Events2 you will work with Senior members of the team that have significant years of experience  in the Industry and knowledge derived from a huge number of contacts and relationships developed over many years.

Your contact within Events2 will be available to you at anytime, whenever you need the support or assistance that so often occurs outside the normal working day.

Events2 are a Hungry, Enthusiastic, Creative and Flexible Agency.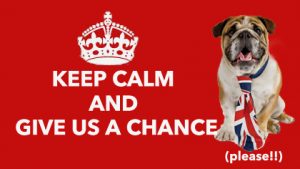 As a previous Corporate Buyer of Events in a large Corporation, Chris, our MD, is very aware of the pressures on you as a buyer. We are aware of the budget pressures, business processes and ROI that are so often 'behind the scenes' for Events. We work hard to ensure value for money.
We ensure that budget costs become 'not to be exceeded maximum costs', timescales are met and desired outputs are delivered.
We enjoy what we do and our greatest pleasure is seeing a happy Client after the event. We are not naive enough to believe that everything is always going to run to plan.  When obstacles are thrown in our way is when the experience and creativity come to the fore – staying calm under extreme pressure is what we do!
We'd love to demonstrate what we can do for you – why not give us a chance to show you?